Revolutionise your career with this unique, industry leading training course.
Setting standards for the training & certification of Therapy Dogs.
In conjunction with the team at Alpha Canine Professional, Lead the Way offers an intensive six-day course* for individuals wishing to train their dogs as Therapy-Dogs for work in Animal-Assisted Interventions (AAI).

This intensive course, is designed to provide a solid foundation to begin your work in professional therapeutic settings (such as Animal-Assisted Therapy – AAT) or visiting, volunteer or recreational settings (such as Animal-Assisted Activities – AAA). The course provides a comprehensive background to Therapy-Dog training with the Canine Leadership System, handling, socialisation, psychology, body language, and Canine Good Behaviour Shaping. It also provides information to help get you started in Animal-Assisted Interventions, including how Human-Animal Interactions (HAI) are beneficial, how to manage ethical and legal issues, and understanding occupational health and safety. At the end of this course, you will have the skills to begin your work together in visiting or professional therapy settings.
Developed and refined over the past 10 years, our courses bring together Australia's leading experts to provide you the most sought after Therapy Dog and Animal-Assisted Intervention (AAI) certifications in the country.
As part of our Therapy Dog & Handler Team Certifications, we provide;
In depth knowledge of Animal-Assisted Interventions (AAI) and Human Animal Interactions (HAI) with opportunities for further training and development post certification
A purpose built facility with state of the art classroom, training spaces, and simulated environments such as a lounge room, hospital room and kitchen
A multi-disciplinary approach suitable for a range of applications, from volunteer visiting, to education, health, welfare, and mental health
Policies and Procedures to get you started in a professional workplace
Supervised workplace visits into the local community for real-world experience during your course
A comprehensive method of reward based dog-training that doesn't rely on food. It doesn't matter what, if any, training your dog has had, we will teach you exceptionally high levels of obedience and manners in a very short period of time.
Note: We do not have multiple offices, and operate primarily from our purpose-built facility in Victoria, with interstate courses run annually. We do not have any affiliations with other organisations, nor do we authorise other trainers to provide training with our materials.
Location: Alpha Boarding Kennels, Macclesfield Victoria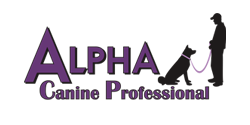 Dates: All upcoming course dates can be found in our Events Calendar, and Application Form
Cost: Early bird (pay in full two weeks prior to due date) $2000
Standard price $2200 inc GST.
FINANCE AVAILABLE
*This course replaces the Intensive Therapy Dog Handlers Course – 5 days from 2016.
Course Details
This course focuses equally on the theories underpinning AAIs, and the ability to practice and deliver interventions with your dog. Each day is divided into a combination of practice and theory. Lectures are designed to enhance participant's understanding of the skills gained each day, and the knowledge will build over the course of the week.
Learning Objectives
This course is designed to teach Therapy-Dog and Handler teams the skills required to visit institutions such as professional workplaces, nursing homes, hospitals, schools & residential facilities. Upon successful completion of the course, participants will receive a certificate and Therapy-Dog Identification Coat.
The course will enable participants to;
1. Demonstrate effective, reward based dog handling skills in novel and highly distracting situations, including;
Canine communication (Canine Cognitive Tonal Conditioning), behaviour shaping, and problem solving
(understanding how dogs learn and interact)
Obedience skills to reliable standards under distraction, including sit, drop, heel, recall and 'step away' (stay)
2. Identify and describe the strengths and weaknesses of the human-canine team, including stress and fatigue
3. Describe how leadership, trust and consistency impacts on the human-canine team, and the dog's ability to work as a Therapy-Dog
4. Describe and implement Canine Good Behaviour Shaping (CGBS) strategies to ensure the ongoing leadership and trust between dog and handler
5. Describe at least three benefits of human-animal interaction with your chosen population group (e.g. youth, elderly, disabled) and how you may engage with these populations (e.g. Triangle/Diamond, volunteer/professional)
6. Describe the differences between various types of Animal-Assisted Intervention (AAI), including Therapy (AAT), Psychotherapy (AAP), Activities (AAA), and Education (AAE) and demonstrate an understanding of the professional (and legal) boundaries of each
7. Identify the key components required to implement AAls in various settings, including OH&S
8. Develop and demonstrate a simple AAI role-play with the assistance of other course participants, including;
Demonstrate at least three commands with the dog and show how they could be used therapeutically
Demonstrate appropriate handling, communication & supervision of the Therapy-Dog to facilitate the dog's engagement with a 'client'
9. Conduct two supervised workplace visits (with elderly and children) demonstrating appropriate professional conduct and management of the Therapy-Dog
Requirements for Dogs
An Animal-Assisted Therapy Dog must be sociable and love people. They need to be at least 5 months of age and healthy enough to cope with the intensive 6 day course.
The dog must be your own dog and reside with you as the bond you develop over the course, and in the months following, will be the foundation for your working life together – you will be certified as a team.
Dogs should be keen to approach strangers, and must not have any fear or aggression with people, dogs or other animals. Don't be concerned if your dog seems overly excitable or exuberant, or a little reserved – no prior obedience is required and we will teach the 'good manners' and behaviours required to pass the assessment.
The vast majority of happy family pets will pass this course, however some dogs may have a history of trauma or concerning behaviours which may make them unsuitable for therapy work. Therefore, if your dog has any particular fears, issues, or concerning behaviour (such as aggression) you will need to speak with us about behavioural rehabilitation PRIOR to enrolling in the course. If unsure, please refer to the Therapy Dog Suitability Checklist.
It is important to note that young dogs (aged 5 months – 2 years) are still growing and developing, both physically and mentally. This means that whilst your young dog fits the Suitability criteria now, this may change. For this reason, we have additional follow-up requirements for young dogs.
All dogs must provide proof of a current C5 vaccination and parasite control (fleas/worms).
Please note: Dog's certified as Therapy Dogs do not qualify for Public Access (for example entering shops or restaurants) as they don't provide direct support to an individual with a disability.  If your dog works as your Assistance or Service Dog, you must contact us prior to enrolling.
Therapy-Dog Suitability Checklist
Use the following checklist as a handy reference guide:
My dog is comfortable meeting strangers (e.g. in the park or the street)
My dog is happy when we have visitors come to the home, and seeks attention from them
My dog likes children
My dog likes elderly or disabled people
My dog is not fearful of cars, bikes, trolleys, skate-boards or other moving objects
My dog enjoys being patted and touched
My dog can be left alone at times without becoming distressed or destructive
My dog is reliably toilet trained
My dog enjoys outings and novel activities, for example visiting a new person or place
My dog is part of my life and my household, e.g. comes into the house, participates in activities
My dog is fit and healthy enough to travel to a workplace and engage physically with strangers
My dog is fully vaccinated and treated for parasites (e.g. fleas, worms) by a licensed Veterinarian
My dog has NO untreated or unstable medical conditions
My dog is NOT afraid of strangers, and does not growl at or avoid strangers
My dog is NOT aggressive towards other animals, including dogs, cats and farm animals e.g. enjoys their company, is inquisitive (even excitable), or is indifferent
My dog does NOT have any obvious fears or phobias
I do NOT have any concerns about the way my dog interacts, and I feel s/he would genuinely enjoy physical contact with strangers
(Note: Dogs will be taught an exceptionally high level of obedience and manners as part of the course)
Assessment & Certification
All teams passing the assessment on the final day will be supplied with a certificate and a Therapy-Dog Identification Coat.
Please note that teams MUST pass the Temperament and Role-Play assessments prior to being able to attend the final Workplace Assessment. Aggressive or otherwise dangerous reactions from a dog will result in a grade of 'not suitable' for Therapy work. Out of control or fearful/avoidant behaviour will result in a grade of 'not yet competent' and recommendations for ongoing training or rehabilitation will be provided.
If teams are not yet competent on the final day of the course, opportunities can be negotiated to re-sit the assessment at a later date, or you may attend the Refresh and Re-certifcation Day.
Certification* remains current for 2 years for adult dogs (aged 3 years and over), one year for adolescent dogs (aged 1-2 years), and 6 months for puppies (aged 5 months – 1 year). Certification may be removed at any stage if your dog fails to meet the Suitability requirements.
Refresh & Re-certification days are held twice a year. Teams with current certification are eligible to be listed on the Lead The Way Directory page.
*Please note re-certification is recommended but not mandatory. 
Recognition of Prior Learning (RPL)
Handlers and dogs that have extensive experience in the Canine Leadership System (as taught by Alpha and its affiliates) including Canine Cognitive Tonal Conditioning and Canine Good Behaviour Shaping may be eligible for RPL for some components of the course.
RPL will be assessed on a case-by-case basis, and will not result in a reduction of course fees.
Handlers or dogs with experience in other forms of dog-training/obedience or past experience with Therapy-Dog visiting alone are not eligible for RPL.
Day One
Practicum
Dog Handling Essentials

Leadership, Trust & Consistency – Sit & 'Step Away'

Heel & Auto Halt
Lectures
Canine Leadership System

Canine Learning Principles
Day Two
Practicum
Drop & 'Step Away'

Recall

Extended 'Step Aways' under distraction
Lecture
Quadrants of Good Behaviour Shaping
Day Three
Practicum
Canine Good Behaviour Shaping (CGBS)

Doorways & Boundary Setting

Loose Lead Walking

Advanced distraction and distance training

Lectures
Applying CGBS principles at home and work

AAI Principles & Theory
Day Four
Practicum
Socialisation, including familiarisation with equipment

Canine Cognitive Tonal Conditioning

Advanced Therapy-Dog handling skills
Lectures
Ethics and OH&S

AAI Workplace Applications
Day Five
Practicum
Walk about / challenging environments

Scenario Applications

Intervention Planning
Assessment
Temperament and Role-Play
Day Six
Pre-requisite: Dog and Handler teams must have successfully completed the Temperament and Role-Play assessment (Day Five)
Workplace Assessment
Visit with a group of children
Visit an aged care facility
Certification & Graduation
What should I wear?
Please wear sensible clothing, including sturdy, closed-toe shoes and bring a coat, sunscreen and a hat. Adequate undercover training areas and an indoor air-conditioned classroom are available.
Is the course catered?
Light refreshments will be supplied every day. Boiling water, fridge and microwave are also supplied for your convenience.
To help keep costs to a minimum, please bring your lunch.
What should I bring?
Participants will be expected to bring their dogs to the centre each day of the course. During lectures, dogs will be learning to settle alongside their owners. When not with their owners, dogs will be provided with secure undercover pens or outdoor exercise yards.
You will be provided with comprehensive course and lecture notes and given ample time to ask questions relevant to your particular interests or profession. Please bring a pen and some additional paper to take notes if required.
I am travelling Interstate, where can I stay?
Being located in the picturesque tourist area of the Dandenong Ranges, there are many local accommodation options such as B&B's. An Internet search will provide you with many options. If you would like a personal recommendation, please contact us as we have relationships with a number of pet-friendly local B&B's.
Where can my dog stay overnight?
Accommodation for your dog can be provided at Alpha Boarding Kennels by negotiation (limited spaces available, please enquire early).