Extend your AAI knowledge and application skills
Running over 3 days, this course focuses on enhancing your bond with your Therapy-Dog, extending your existing communication and skills, and workshopping more advanced interventions.
The Advanced course is designed for graduate teams (handler & dog) who wish to extend their theoretical knowledge and practical application skills. It provides a deeper understanding of the mechanisms of the Human-Animal Bond (HAB), and provides a framework in which to understand the how and why of Human-Animal Interaction (HAI). Practical classes include developing an understanding of 'off-lead' reliability, the fundamentals of trick training, and the basics of agility training. At the end of this three-day intensive course, teams will have a greater understanding of how to work together in therapy settings, and have a tool-kit of tricks and ideas to try.

Pre-requisite: You and your dog must have passed our Therapy-Dog Assessment and your dog's skills must be current. The course is open to successful graduates of our Foundation & Certification course. As there will be limited opportunities to re-visit your dog's skills it is recommended that teams actively practice to ensure that they are up to date with those sills covered in the foundation course. Please note: the Advanced course does NOT provide re-certification. If you would like to update your certification, please attend one of the Therapy-Dog Refresh & Recertification Days, held twice annually. All dogs must provide proof of a current C5 vaccination and parasite control (fleas/worms).
Recognition of Prior Learning (RPL): There is no RPL available for this course, given the unique nature of the course content.
Location: This course is held at the purpose build dog boarding and training facility, 1 hour east of Melbourne in the picturesque Dandenong Ranges. Alpha Boarding Kennels, 8 Kiernan Road, Macclesfield, Victoria.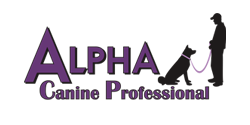 Dates: All upcoming course dates can be found in our Events Calendar, and Application Form
Cost: Early bird (pay in full two weeks prior to due date) $1000
Standard: $1100  FINANCE AVAILABLE
Note: A maximum of 10 participants will be accepted into each course. Please enrol early to avoid disappointment. A 20% NON-REFUNDABLE deposit is required to secure your place in the course. Fees must be paid in full 28 days prior to course commencement.
Learning Objectives
The Advanced course is designed for graduate teams (handler & dog) who wish to extend their theoretical knowledge and practical application skills.
The course will enable participants to;
Describe the theoretical underpinnings of the Human-Animal Bond (HAB) and how this applies to Animal-Assisted Interventions
Apply a framework to the application of Canine-Assisted Interventions
Develop 'off-lead' communication & reliability with their Therapy-Dog
Develop skills in trick training and an understanding of how these may be used in AAI
Develop skills in agility and an understanding of how these may be used in AAI
Course Outline
Participants will be provided with many and varied challenging scenarios in which to extend their skills; working their dogs under higher levels of distraction, and with more advanced Leadership Obedience and Canine Good Behaviour Shaping.
Teams will workshop various intervention scenarios, and will develop a greater understanding about the applications for Therapy-Dog interventions in a variety of contexts, from visiting, to educational, therapeutic and rehabilitative.
Teams will be encouraged to explore new skills, including agility and trick type applications, under the guidance of our experienced instructors.
Day One
Practicum
Refresh & recap: revise obedience, including;
Sit & Drop 'Step Aways' under high levels of distraction
Off-lead manners
Lectures
The role of Good Behaviour Shaping in 'off-lead' scenarios
Advanced AAI applications, working with different client groups
Day Two
Practicum
Advanced socialisation and distraction: working in challenging scenarios
Lecture
The role of 'Tricks' in Leadership Obedience
Workshop
Includes prac. and role play
Fundamentals of trick training & therapeutic applications
Day Three
Practicum
Combining 'Tricks' with distraction, keeping dogs on task
Lecture
Agility type activities, working with dogs and clients
Workshop
Includes prac. and role play
Fundamentals of Agility type activities & therapeutic applications
What should I wear?
Please wear sensible clothing, including sturdy, closed-toe shoes and bring a coat, sunscreen and a hat. Adequate undercover training areas and an indoor air-conditioned classroom are available.
Is the course catered?
Light refreshments will be supplied every day. Boiling water, fridge and microwave are also supplied for your convenience.
To help keep costs to a minimum, please bring your lunch.
What should I bring?
Participants will be expected to bring their dogs to the centre each day of the course. During lectures, dogs will be learning to settle alongside their owners. When not with their owners, dogs will be provided with secure undercover pens or outdoor exercise yards.
You will be provided with comprehensive course and lecture notes and given ample time to ask questions relevant to your particular interests or profession. Please bring a pen and some additional paper to take notes if required.
I am travelling Interstate, where can I stay?
Being located in the picturesque tourist area of the Dandenong Ranges, there are many local accommodation options such as B&B's. An Internet search will provide you with many options. If you would like a personal recommendation, please contact us as we have relationships with a number of pet-friendly local B&B's.
Where can my dog stay overnight?
Accommodation for your dog can be provided at Alpha Boarding Kennels by negotiation (limited spaces available, please enquire early).