Lead the Way, based in Melbourne, Victoria, is an organisation dedicated to providing high quality clinical services to those in need, and training fellow professionals in the art and science of delivering Animal-Assisted Interventions.
FROM HUMBLE BEGINNINGS
Lead The Way was established in 2003 by Psychologist and Professional Dog Trainer Melanie G Jones. Seeing the degree of attachment between people and their animals inspired Melanie to begin investigating the Human-Animal Bond (HAB). Melanie subsequently went on to develop Animal-Assisted Psychotherapy (AAP) programmes that incorporated her psychology training, psychotherapy techniques and dog training skills and philosophies – and Lead The Way was born.
ONGOING RESEARCH AND DEVELOPMENT
With a strong dedication to research and development, Lead The Way has remained at the forefront of the developing field of Animal-Assisted Interventions since its inception. Over the past 10 years Lead The Way has worked in collaboration with organisations and Universities to ensure our team provides you with the most up to date knowledge in the field.
CHILD, ADOLESCENT AND FAMILY COUNSELLING & PSYCHOLOGY SERVICES
In 2009 the Psychology Clinic opened, providing psychological counselling and Animal-Assisted Therapy (AAT) to individuals and families. The Clinic, located in Boronia, provides quality clinical services to those in need across Melbourne's east, including the Dandenong Ranges.
Melanie G. Jones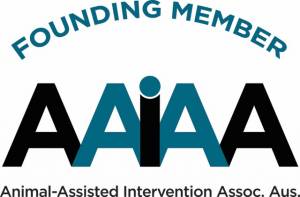 Principal Psychologist
Melanie Jones is a Psychologist, Animal-Assisted Therapist and the Director of Lead the Way. Melanie works with school aged children through to adults, and has a special interest in working with Adolescents.
Melanie works with her dogs Opal (Labrador) and Leila (Toy Schnoodle) and her cat Panda (Black & White domestic).
Melanie is registered as a Psychologist with the Australian Health Practitioners Regulation Agency (AHPRA), and holds full membership with the Australian Psychological Society. She is the founder of the Animal-Assisted Intervention Association of Australia (AAIAA). Melanie is also a Senior Canine Behavioural Trainer, with extensive experience in therapy- and therapeutic-dog training. For over 15 years Melanie has worked with children, adolescents and families in need.
Anita Skok
Psychologist
Anita Skok is an Educational and Developmental Psychologist and Animal-Assisted Therapist. Anita works with clients aged 5 years to adult. She works with a variety of issues and mental health conditions and has a special interest in autism spectrum disorder (ASD) and anxiety disorders.
Anita works with her Ragdoll cat Coco and her dog, a Tibetan Spaniel cross named Tuffy, and provides services at our Boronia Clinic, and via outreach to local schools.
Anita brings a wealth of skills and experience with her, with a Master's Degree in Educational and Developmental Psychology and endorsement as an Educational and Developmental Psychologist by the Psychology Board of Australia. She is a member of the Australian Psychological Society. Anita has 16 years of experience working in the areas of psychology and welfare in schools, government organisations and private practice. She has worked in private practice since 2011. Anita has also worked as a lecturer in Developmental Psychology.
Elani Schmidt
Low Cost Counselling Clinic – Student Intern 
After finishing school Elani Schmidt completed a Bachelor of Science (Psychology) with great passion for cognitive psychology. Later studies in a Bachelor of Social Science (Psychology) (Honours) allowed Elani to complete a thesis on personality factors that effect social anxiety. At present Elani is completing her Masters of Counselling and Psychotherapy where she is showing great interest in grief and trauma counselling.
Elani has attained experience in a variety of areas whilst completing her studies. Working as a Puppy School Trainer is where Elani suggests her love for animals and interest in Animal Assisted Therapy has stemmed from. She also has worked on an eating disorders helpline, supporting individuals with eating disorders as well as their family and friends. At present Elani is working as a Behavioural Therapist for children with Autism and loves working with families to create optimal outcomes for their children.

Elani has a mini lop rabbit named Winston who will be assisting her in therapy at Lead the Way. Winston is a two and a half year old fawn coloured rabbit who loves kale and his favourite purple ball.